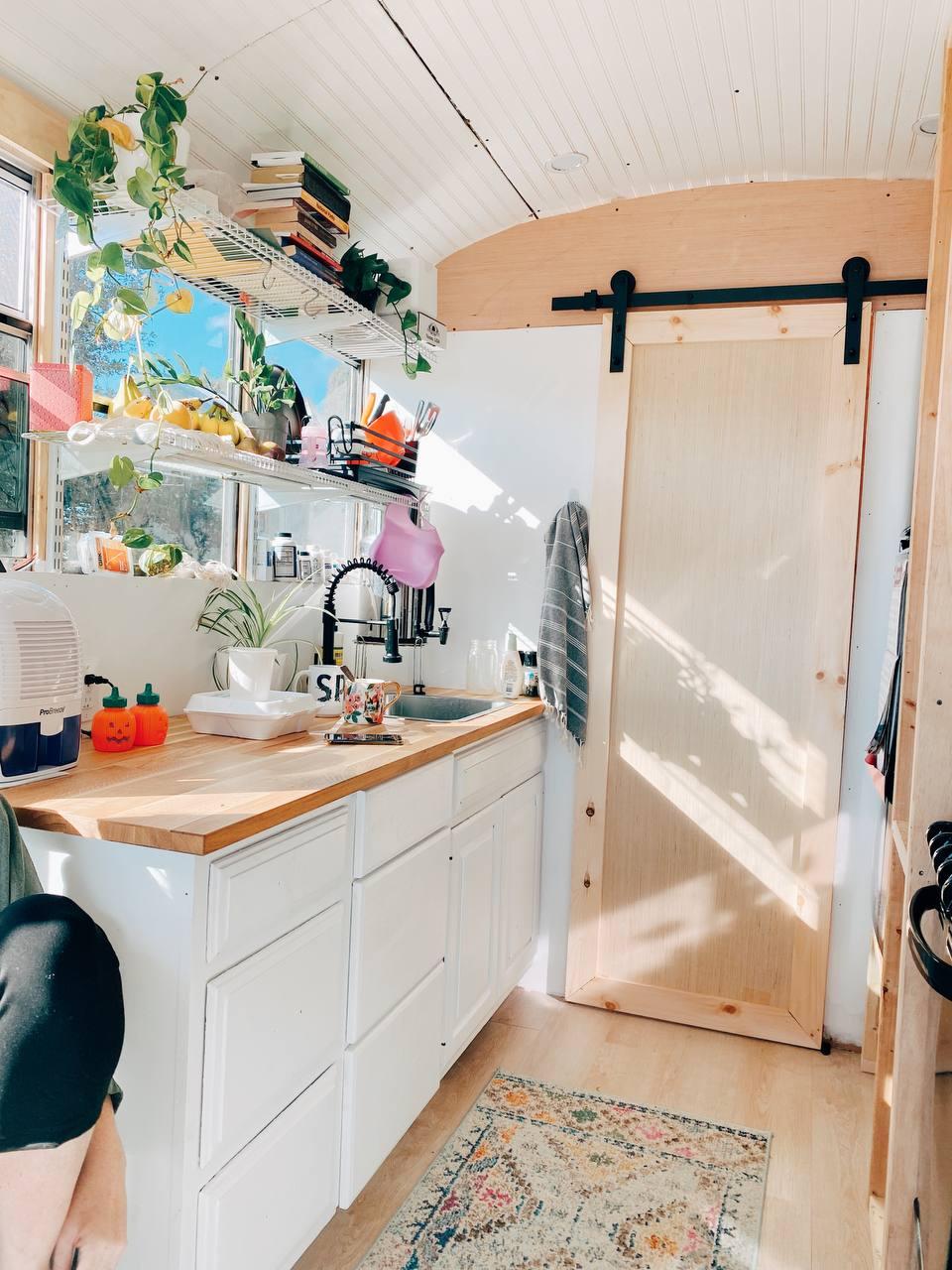 If you've been following along with my current web serial, you'll know that I had to go on a short hiatus while I "finish building and moving my family into our new house.". While this is the truth, it's also not entirely accurate. The house I moved into and built is actually a converted school bus, also known as a "skoolie". My wife and I have dreamed of doing alternative living for a long time as a means to teach our family to live with less, and as a cheaper housing option. So, 8 months ago, we bought our school bus and I spent the year, until now, gutting it, raising the roof, and building it essentially into an RV.
This took a lot of time, and by August (a month before we planned to move in) I was spending most of my free time working on it to make sure everything was ready. It still wasn't. It was a lot of work for one person to take on in their free time. But with the help of some friends and family, I did get the bus liveable. On August 30th, we moved in and slept in the bus for the first night.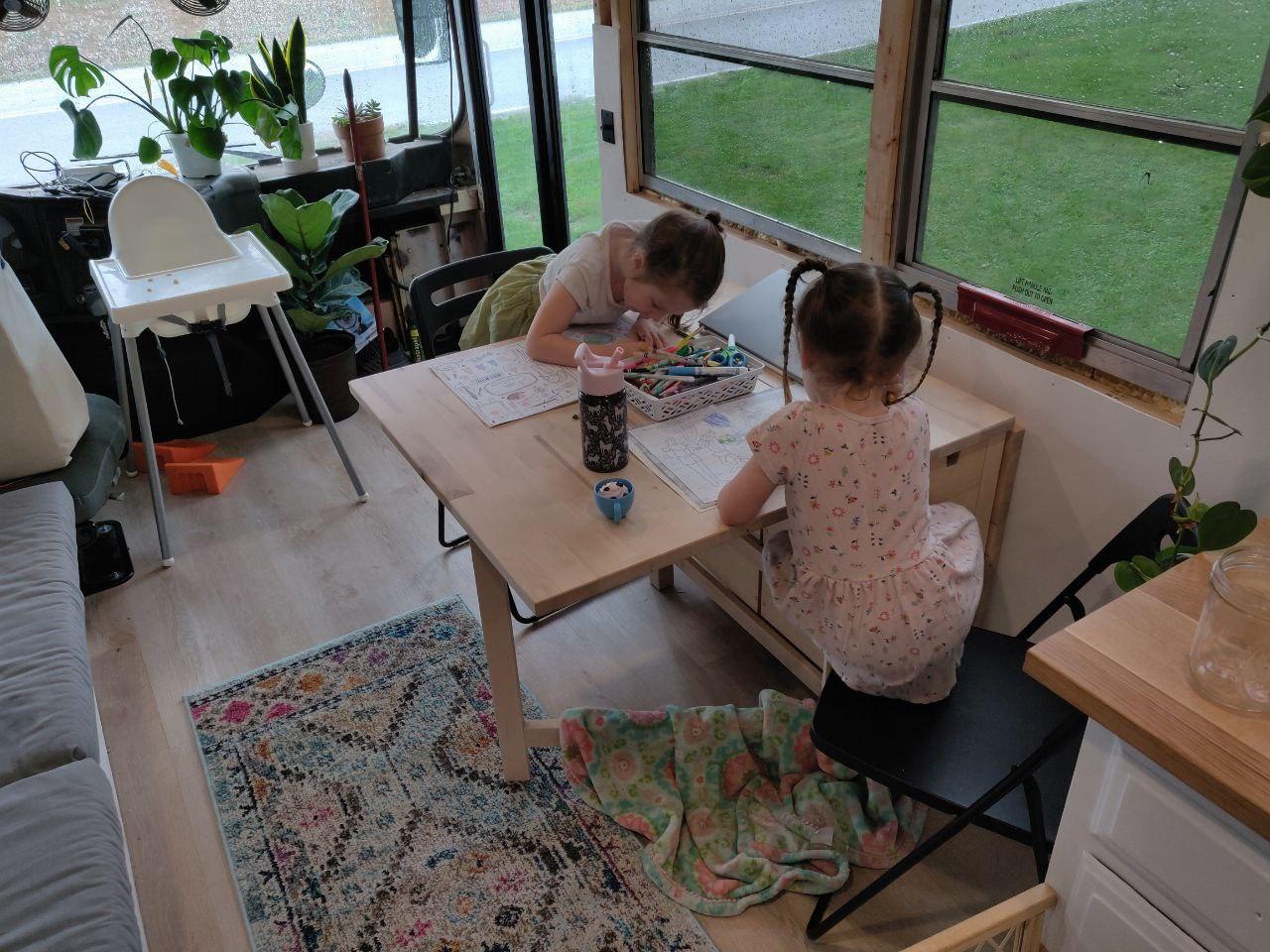 The bus is still a work in progress. We don't have a shower yet or even hot water (both are coming soon!). Some of the walls and a few ceiling panels are still missing too. The pantry has jerry-rigged shelves instead of the slide-out drawers that were planned, and there are still 12-volt automotive wires hanging down the walls in various places. However, it has everything we need, and now that I am living in it, it is a lot easier to work on it. I have all of my tools with me, and I don't have to leave my family to fend for themselves every time I work on a project. So although there is still a lot to do, it's working out great for us, and it is more complete every day.
So, you may be wondering why I went through all of this. Why spend the money on the conversion and put that much of my free time into it? As I said above, one reason was to have more financial freedom. In our house, we paid a mortgage like everyone else. I had to work a full-time job that left me with little control over my daily schedule. And we filled that house with things we didn't need just because we had the space. Although we haven't made any big changes yet, living in our converted school bus allows us to rent out our house, paying our mortgage and making us a small profit. And with the mortgage out of the way, it allows me to be less reliant on my current paycheck.
Another huge reason for the change was to have more time with my family. I want to see my kids grow up. I want to be part of it and not hidden away in some office instead. I want my children to think of their dad as someone who lived his life, and not just some web developer at some nameless company. I want to teach them that growing up doesn't have to be boring.
If I haven't said it before, I want to write because I want to be fulfilled by the work that I do, instead of droning through a job just to get a paycheck. I want my work to affect others, and maybe even change them. And I want the world to be a better place when I'm done with it.
I plan on making that all a reality by focusing more on my writing. If you haven't heard, I officially started a publishing company to put all of my writing under one name. Starting the company was my first step toward accomplishing my goal. Moving into the school bus was my second. Now that the bus is (mostly) done, it's time to write, and start changing the world.
So, if you've read Sprig, or if this is the first time you're reading my stuff, stick around! I've got plenty more in the works and I plan to start producing more and more content now that I have the time.
Adventure awaits,
Houston Hare